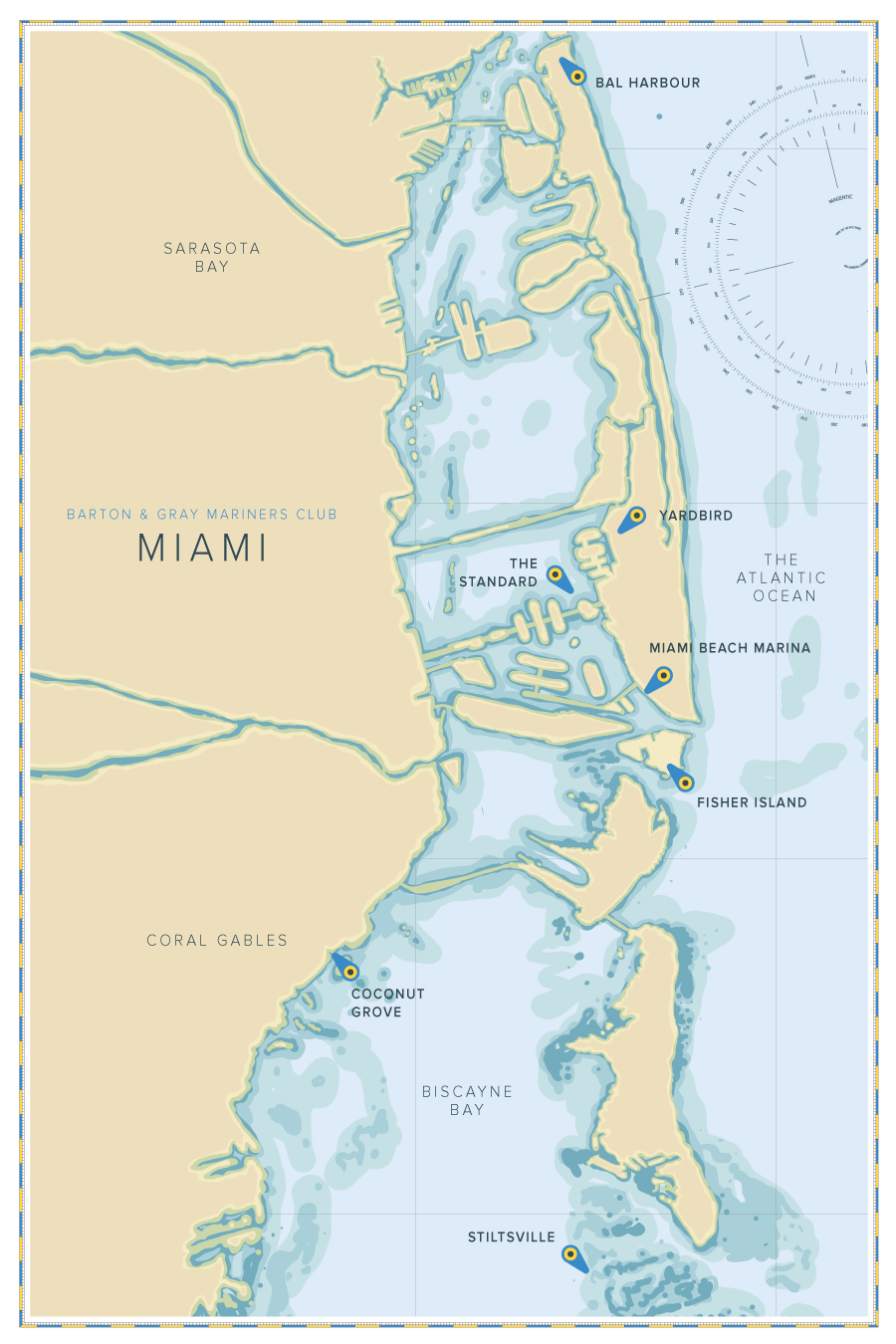 Miami, Florida
Miami Beach Marina
300 Alton Road, Miami Beach, FL
POPULAR OUTINGS
Fisher Island
While private, this island can be visited with a signed invitation from a Fishers Island Member and confirmed reservation. For members, the Hinckley is the perfect carriage to and from Miami and Miami Beach.
Standard Hotel
An upscale, waterside open-air hotel with multiple restaurants and a world-class spa. At an Andre Balazs' property, you can expect the best.
Wynwood
The Wynwood Arts District is home to over 70 Art Galleries, Retail Stores, Antique Shops, Eclectic Bars, and one of the largest open-air street-art installations in the world.
Coconut Grove
Adjacent to Biscayne Bay, take a seawall cruise around Miami's oldest continually inhabited neighborhood and check out the Mediterranean style mansions dotting the waterfront.
Stiltsville
Stiltsville is where "Crawfish Eddie Walker" built a shack on stilts above the water. Over the years, more buildings were constructed and is accessible only by water, it's a true B&G favorite.