SIGNATURE EVENTS
Some days are even better than the best days. Stay tuned here for our favorite events on the water.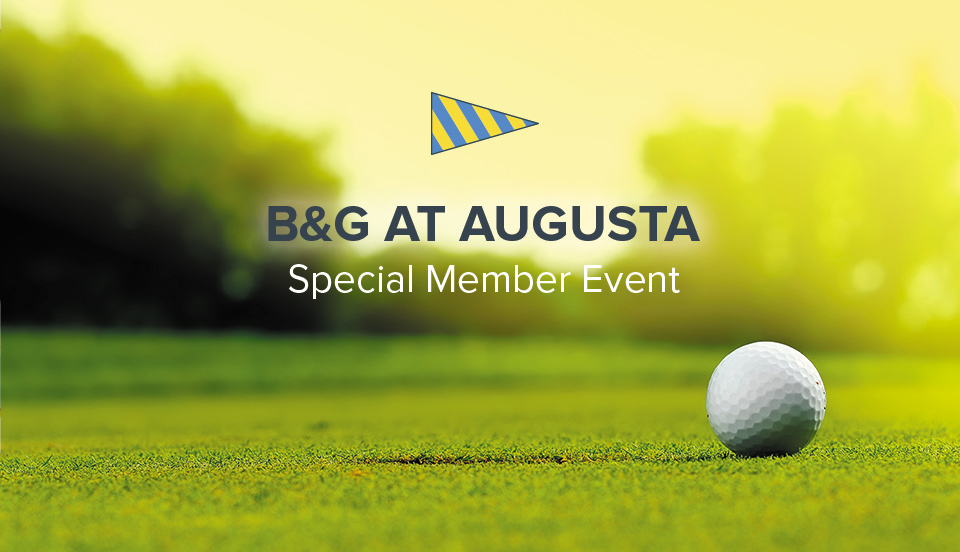 Wheels Up Daytime Hospitality House
Wed 4/4- Sun 4/8 
7:00 am- 7:00 pm
1008 Azalea Drive
Augusta, GA
Stop by the Wheels Up Hospitality House and grab a drink or quick bite before heading out to the course. With all-day coverage of the tournament this is the place to be even if you don't have a ticket.
Wheels Down @ The Masters
Thursday April 5
8:00 pm
Wheels Up Estate, Augusta
3561 West Lake Drive
Martinez, GA
Described by B&G Members who have attended, this is the party of the year. With an unmatched atmosphere, ESPN analysts and PGA pro's mulling about, this is a can't-miss opportunity.
Members Only. Space is extremely limited. Contact info@bartonandgray.com to rsvp.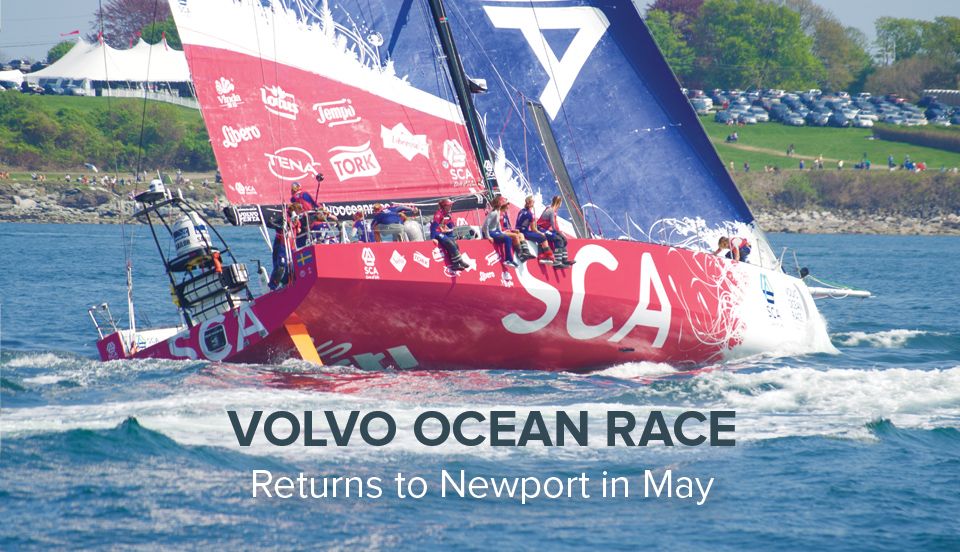 NEWPORT, RI
MAY 17-20 2018
The Volvo Ocean Race has announced that the next stopover in Newport, RI, will take place May 8 -20, 2018. It was also announced that the boats will leave Newport for a first-time stopover in Cardiff, Wales.
The Newport, RI stopover in 2015 was a remarkable success as the race's only North American stop and the City-by-the-Sea was quickly reselected as a host port for the next edition. Key dates in 2018 include opening of the public race village on May 8. The boats are expected to arrive in Rhode Island between May 8 and 10. The in-port racing will take place May 17-19 and the leg departure to Cardiff is scheduled for May 20.

RECENT EVENTS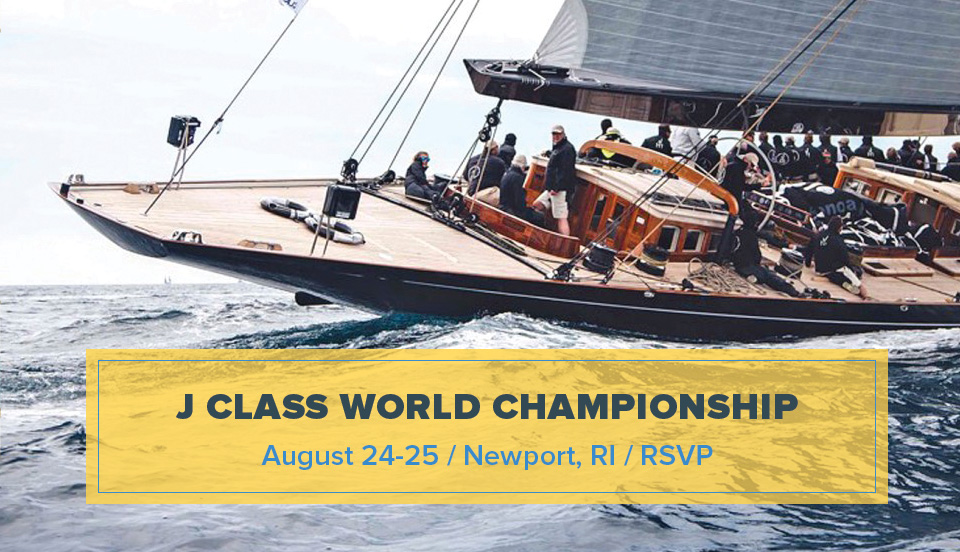 J CLASS WORLD CHAMPIONSHIP
B&G hosting a fun crowd of members, friends and partners in Newport for these incredible races.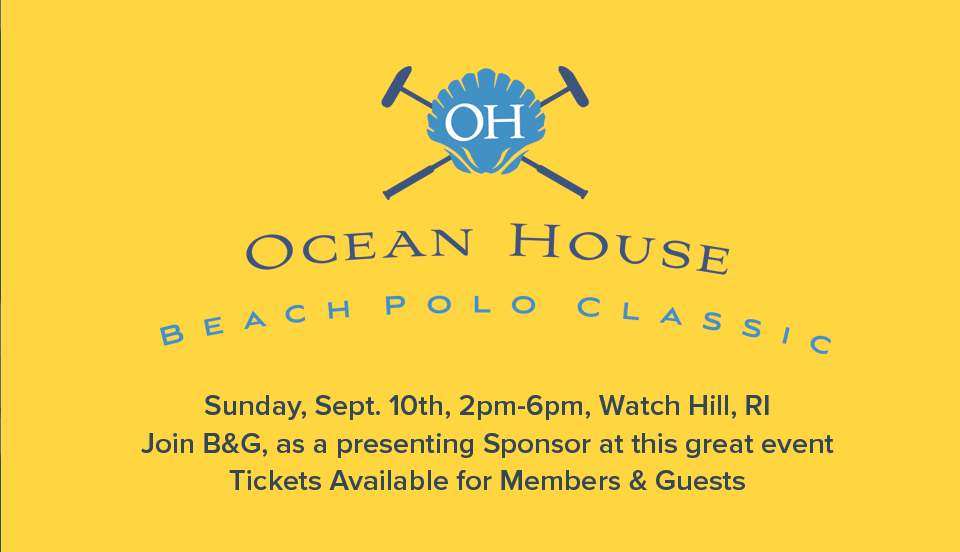 OCEAN HOUSE BEACH POLO CLASSIC
Barton & Gray was at the 1st Annual Harvard vs. Yale Beach Polo Match at the Ocean House Inn.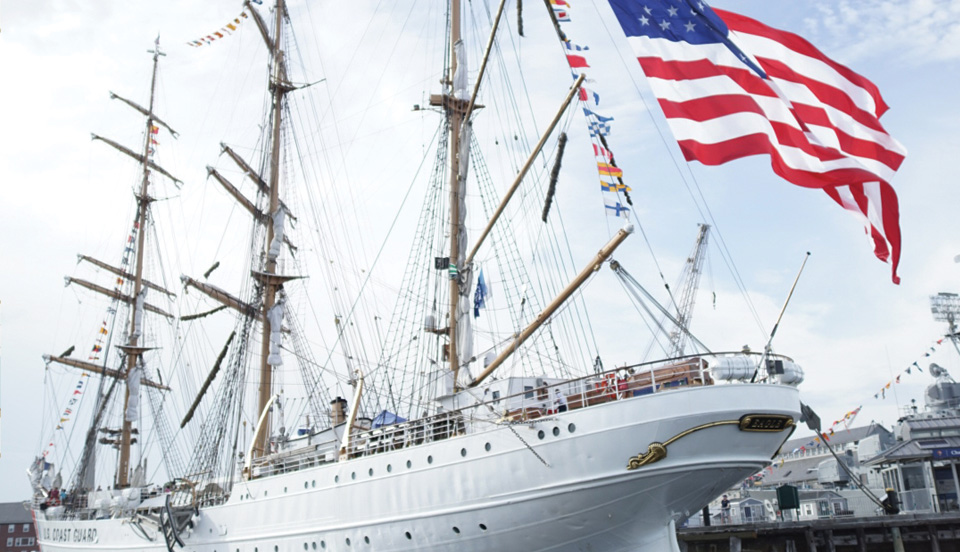 THE TALL SHIPS
For one unforgettable week, Boston hosted dozens of enormous, gorgeous, and historic sailing vessels and we were there to take it all in.