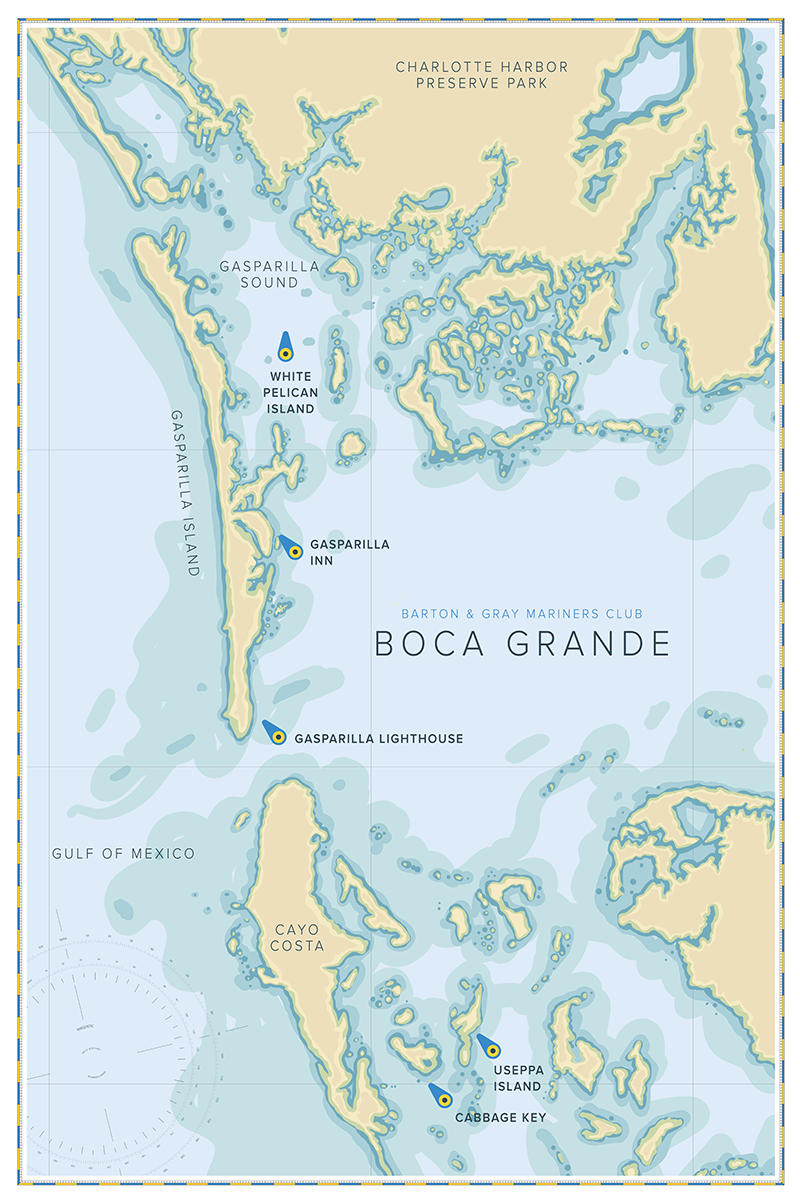 Boca Grande, Florida
Boca Grande Marina
220 Harbor Drive, Boca Grande, FL
POPULAR OUTINGS
Useppa Island
Enjoy your reciprocal membership at this unique and memorable private island / club. A perfect destination for breakfast, brunch, lunch, or dinner (or just some drinks!). And with great tennis, croquet, watersports, and more; there is always something to do when you get there.
Cabbage Key
Visit the island where Jimmy Buffet discovered his Cheeseburger in Paradise. Home to a multitude of fishing tournaments and boat centric people, you'll fit right in.
Cayo Costa
Experience the serene beaches, great shells, and beautiful wildlife at this protected island. This island is 12 miles west of Cape Coral and accessible only by boat or helicopter.
Boca Grande Lighthouse
Swing down to the southern tip of Gasparilla for a perfect backdrop for your Instagrams. Originally used as a range bearing, this structure still marks the entrance to the pass.
Dolphin Surfing
No other harbor has as many Hinckley-loving dolphins than the waters off Gasparilla. Take your time, the dolphins could be anywhere!