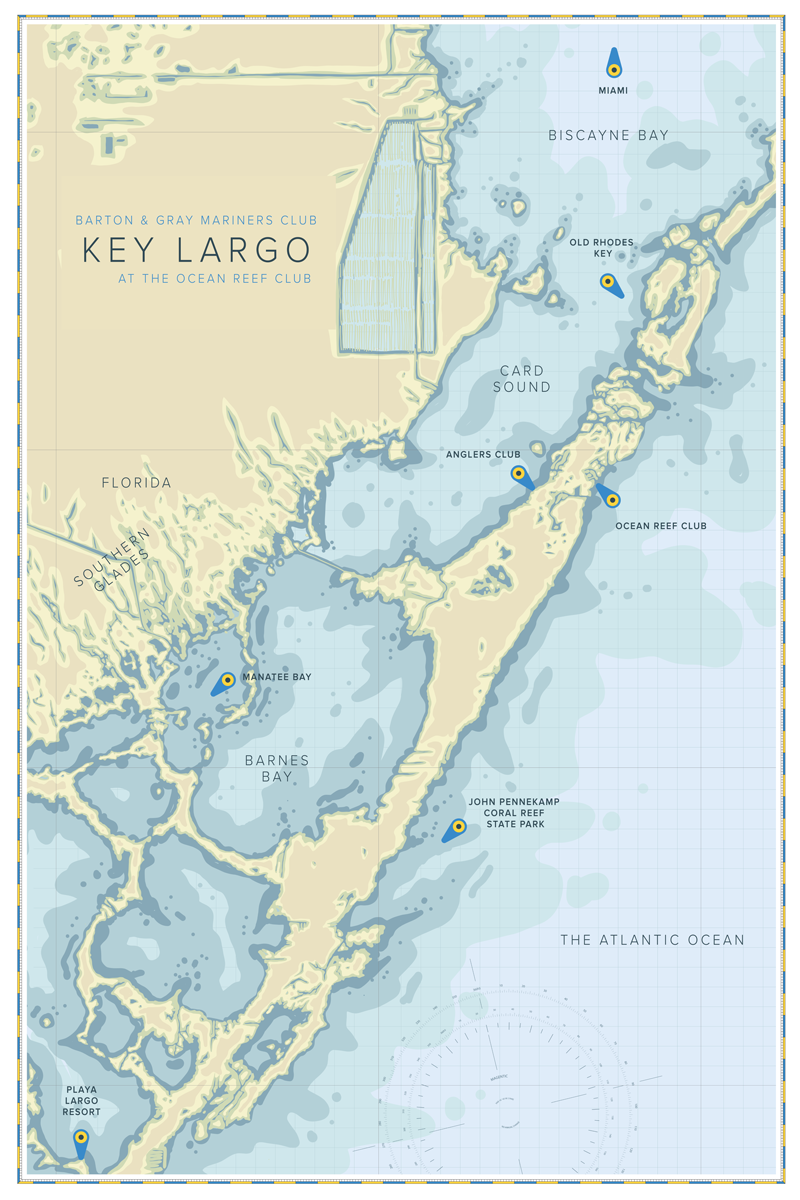 Ocean Reef Club & Key Largo, Florida
Ocean Reef Club, (ORC Members Only)
35 Ocean Reef Dr, Key Largo, FL 33037
Alternative Pick Up Spots
If you are not a current Ocean Reef Club member, B&G Concierge will coordinate pickup at another location convenient to you.
POPULAR OUTINGS
Old Rhodes Key
Head North from Key Largo and you'll find yourself in this beautiful enclave of Biscayne National Park. Approximately a 30 minute jaunt from the dock, this section of the Keys has been a draw for nature lovers, and aquatic explorers for the better part of two centuries.
John Pennekamp Coral Reef State Park
Established in 1963, John Pennekamp Coral Reef State Park was the first undersea park in the United States. The park itself covers approximately 178 nautical square miles of coral reefs, seagrass beds and mangrove swamps. Go for a swim off Canon Beach, which features remnants of an early Spanish shipwreck 100 feet offshore.
Ocean Reef Club*
Ocean Reef Club is a private community in Key Largo with golf, shopping, a private airstrip, deepwater marina and more amenities than can be mentioned here. ORC is a true haven for those lucky enough to be a part of the community. * Must be an Ocean Reef Club Member to access the property. B&G Members who are not members of ORC, but are interested in learning more, please contact concierge to arrange an introduction.