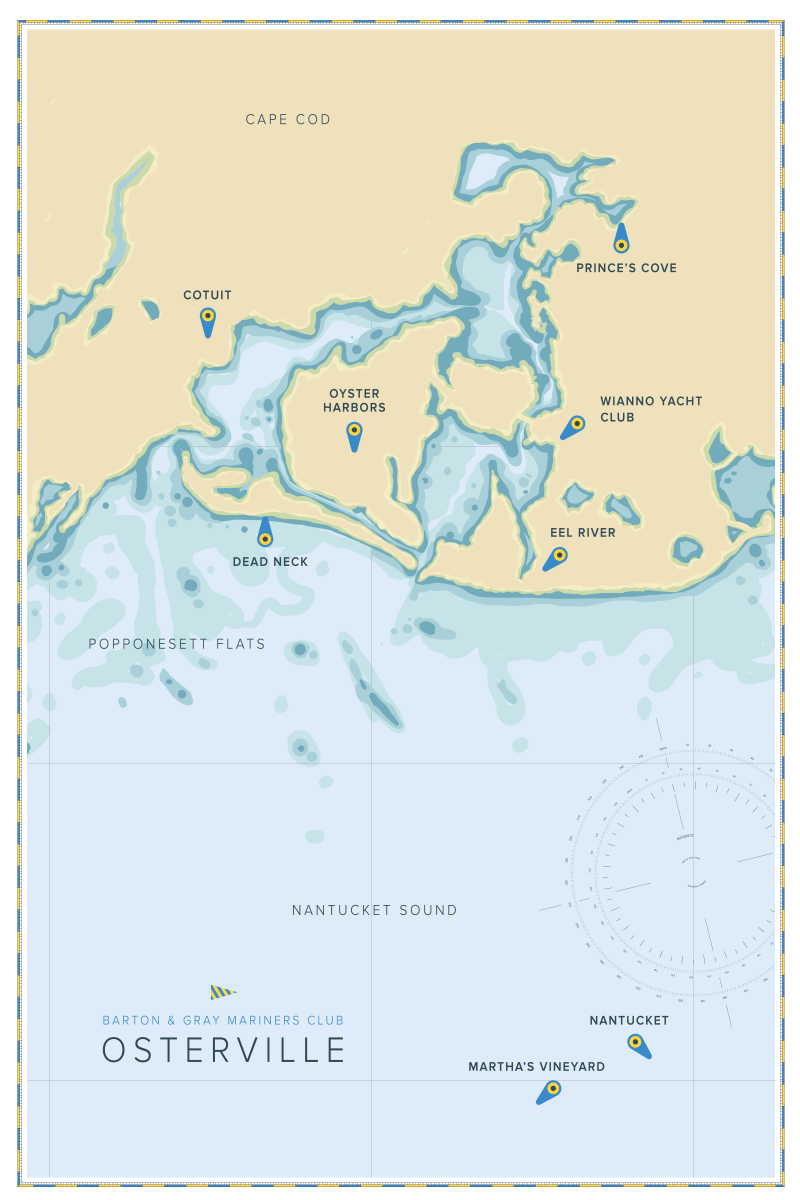 Osterville, Cape Cod
Nauticus Marina
339 W Bay Rd, Osterville, MA 02655
POPULAR OUTINGS
Dead Neck
Quite simply the most relaxing sand bar on the Cape. Pack a lunch or grill the daily catch while lounging on the beach. Dead Neck or Sampsons Island has been a source of Rest & Relaxation for generations. Keep an eye out for the Fiddler Crabs in the coves, they can be seen running the sands by the thousands.
Circle Oyster Harbors
Take in the bays, wildlife, architecture, and yachts in and around Oyster Harbors. An exclusive enclave on the cape, Oyster Harbors is rich in old world charm.
Martha's Vineyard
Breakfast at Black Dog? Lunch in Edgartown? Please. The Vineyard has multiple boating "honey holes" to explore. B&G team favorite: The Cliff's at Gay Head.
Nantucket
Haven't found enough places to spend your money? Nantucket awaits. Visit the White Elephant for brunch, CRU for cocktails, or take the Hinckley over to Toppers for dinner.
Mashomack Preserve
Paddleboard or swim your way through bass creek as you take in the beauty of this pristine peninsula with 12 miles of coastline.