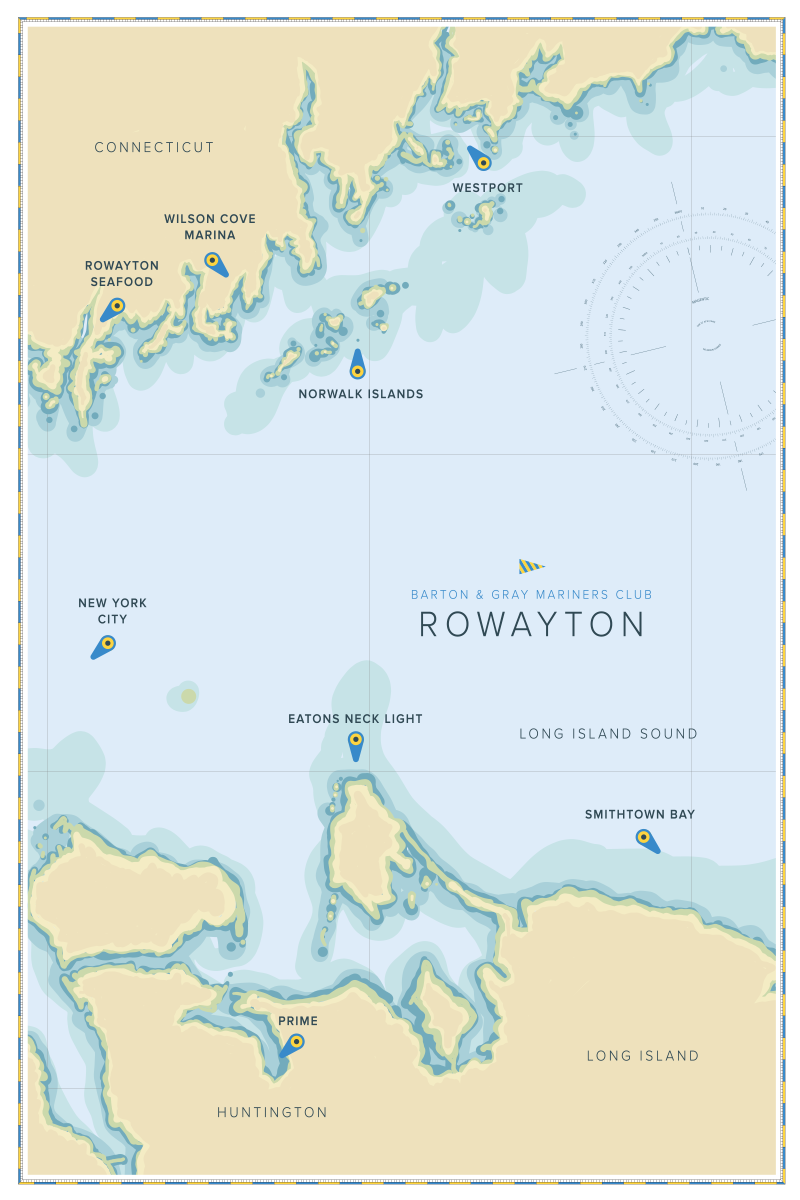 Rowayton, Connecticut
Wilson Cove Marina
120 Wilson Ave, Norwalk, CT 06853
POPULAR OUTINGS
Rowayton Seafood
The sunny deck at this well-heeled Rowayton legend is an experience not to be missed. Boasting New England fare and self-described "inventive" food, everyone in your group is bound to find something to satisfy. With dock access right out front, your Hinckley is the perfect shuttle for an afternoon of cocktails and oysters.
Cockenoe & Sheffield Islands
Explore and relax on these protected islands off Rowayton Harbor. Originally known as "White Island," Sheffield was purchased and renamed in 1809 by Robert Sheffield for a mere $6,000.
Prime
Located in Huntington, NY and situated next to the famous Harbor Club, Prime is a fine dining institution. Pull up a seat on the fantail deck for lunch, dinner, or drinks for a killer view of Long Island Sound.
Ziegler's Cove
Want to try your hand at SUP'ing or just enjoy a quiet beach? Cruise over to Ziegler's Cove and have the Hinckley grab a mooring while you explore this hidden jewel.
Chelsea Piers
Chelsea Piers is packed with things to do including a driving range, restaurants, and more. Close to the meatpacking district and within walking distance to the Standard Hotel, Manhattan awaits.