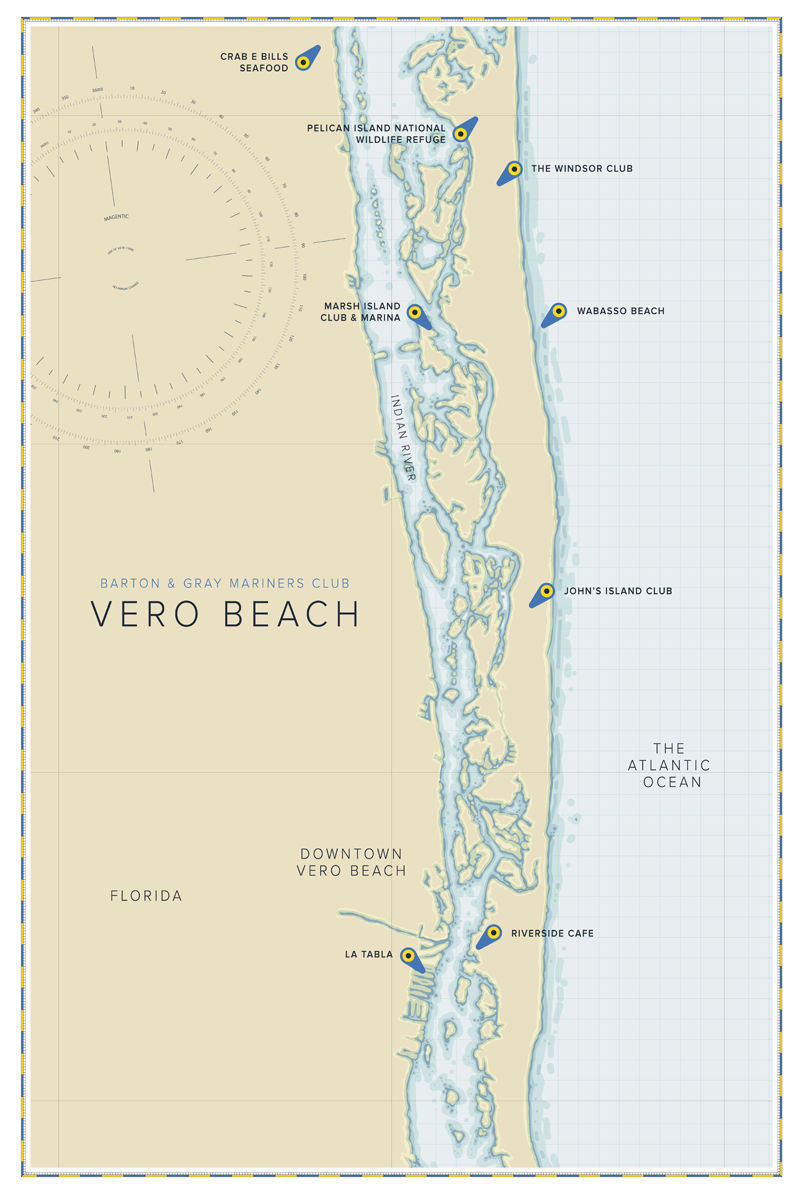 Vero Beach, Florida
Vero Beach Municipal Marina
3611 Rio Vista Boulevard, Marker 139, Vero Beach, FL 32963
POPULAR OUTINGS
Lunch at Riverside Cafe
Cruise just 10 miles South from the Marsh Island Club to this local favorite. With public docks only steps away the Riverside Cafe is a no-brainer stop for all B&G'ers cruising in Vero.
Sunset Cruise on Indian River
Originally named Rio de Ais after the Ais Indian tribe, the Indian River plays host to unforgettable cruising. With multiple inlets along the route, jumping into "open water" for a spiritied
Pelican Island National Wildlife Refuge
One of the wildest areas along the Indian River, with hundreds of species of animals calling it home. These species include West Indian Manatees and over dozen others on the federal endangered species list. Keep an eye out for Egrets, Herons, Pelicans, Oyster Catchers and many other beautiful birds as you tour this protected area.
Breakfast or Picnics from La Tabla
This hip little breakfast and lunch spot for those who appreciate fresh wholesome food is easy to reach from the Hinckley for a healthy breakfast, lunch, or juice.
RESTAURANTS BY WATER
Vero Beach is home to many great restaurants you can reach by yacht. Here are a few favorites, your captain will know many more.
Riverside Cafe
La Tabla
Crab E Bill's