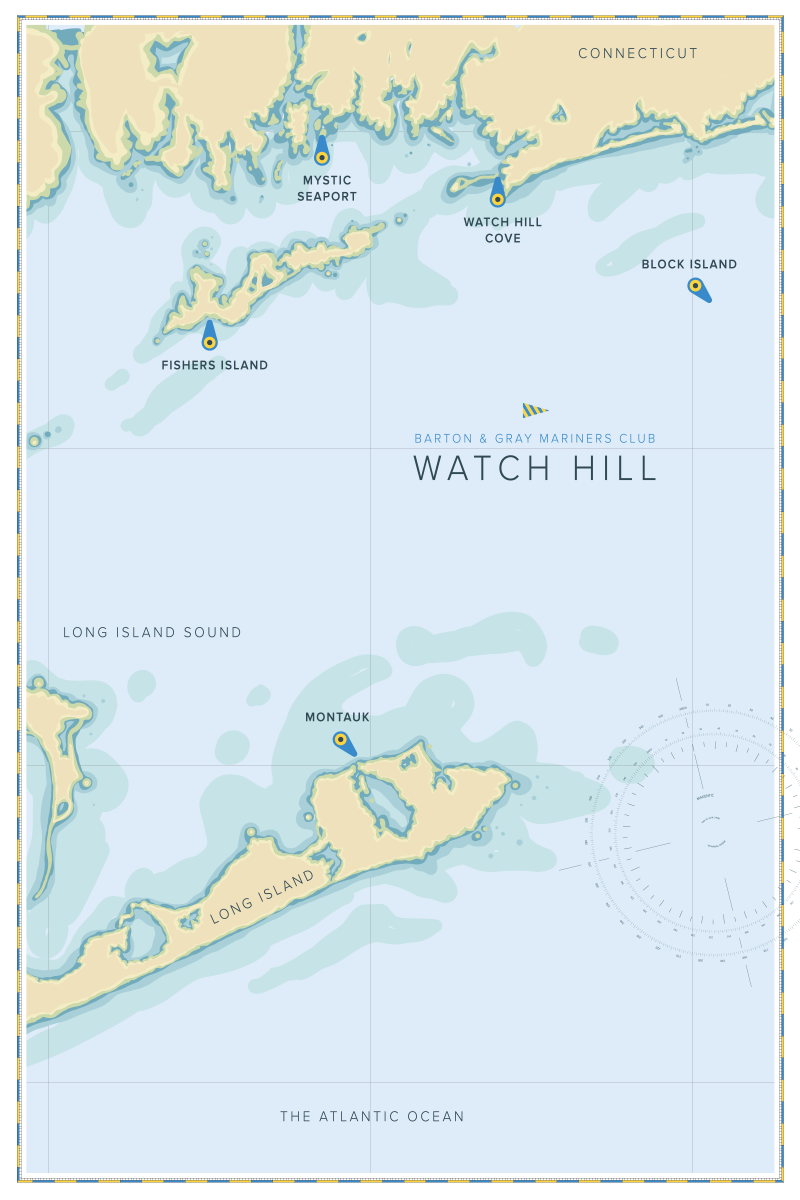 Watch Hill, Rhode Island
Watch Hill Dock
21 Bay Street, Westerly, RI 02891
POPULAR OUTINGS
Mystic River Cruise
Located just to the West of Watch Hill Cove, Mystic River is one of the oldest ship-building and seafaring towns in Connecticut. Ask your captain to drop you off and spend the afternoon exploring the Mystic Seaport Museum, and sampling the tasty offerings of Latitude 41, a staple in the Mystic area.
Stonington Harbor
Cruise up to Stonington Harbor and view the historic Stonington Lighthouse which was moved to its new location in 1840 after harbor erosion led to its near collapse.
Block Island
An island needing no introduction, "Block" is packed with natural beauty, great food, and a lively party scene around the annual Block Island Race Week sailing regatta.
Fishers Island
Part of NY State, Fishers Island is a secluded landing spot to many CT and RI residents. Home to a golf and beach club, the island is only a mere 9 miles long.