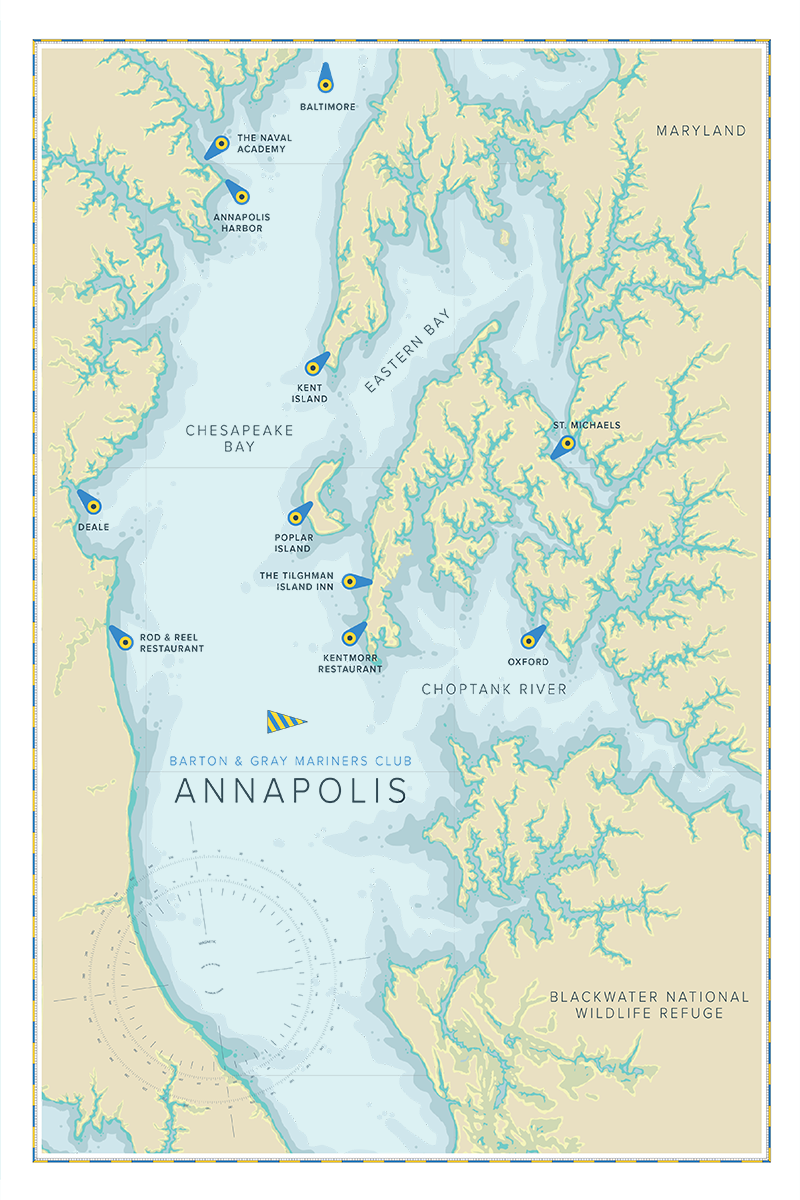 Annapolis, Maryland
Annapolis
2030 Chesapeake Harbour Drive E, Annapolis, MD 21403
POPULAR OUTINGS
St. Michaels
Take a spirited cruise across the Chesapeake to the village of St. Michaels. In town you will find casual local haunts, the classy Inn at Perry Cabin, and much more. Be sure to visit our friends at Lyon Distillery for a Rum tasting and tour. The harbor also berths an impressive collection of sailboats that you'll hopefully see undersail, ot better yet, racing.
Oxford
Just South of St. Michaels is another Eastern Shore jem - the town of Oxford. A nice museum, terrifc ice cream, incredible history and more will keep you busy enough for a few visits over the course of the summer.
Tilghman Island
Due East of Annapolis is Tilghman Island, a small island hosting untouched wetlands, a handful of restaurants, and colorful homes and inns. Certainly more than a few spots for Crabs and Beer.
The Naval Academy
The prestigious Naval Academy is an incredible site from the north shore of Annapolis Harbor. Tours are available if you want to have more complete experience.