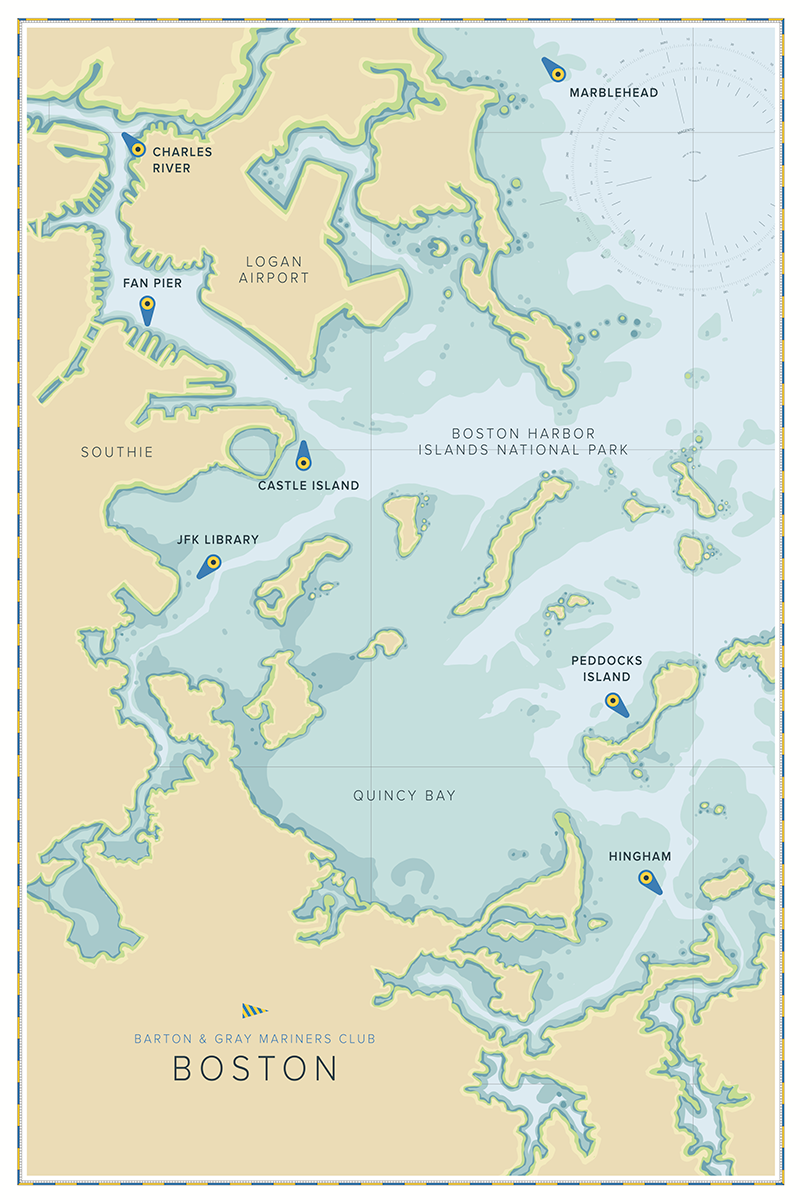 Boston, Massachusetts
Boston Yacht Haven
87 Commercial Wharf, Boston, MA 02110
POPULAR OUTINGS
Cruise the Charles River
Go through the locks and under the city's bridges on your way to this historic river. Explore the river, MIT, Harvard, The Back Bay, and more. On most days there are sailing and crew competitions underway and with numerous local docks along the river walls, you can hop off whenever you feel inspired.
Harbor Islands
Terrific history and nature on this National Park Designate. Consisting of over 30 individual islands, many rich with maritime war history, there's no limit to the amount of exploring you can do.
Boston Restaurants
Really too many to list­ – talk to the captain and pick one! B&G team favorites including Legal Harborside, Temazacal, and Remy's.
Whale Watching
Stellwagen Bank off Boston is one of the world's greatest Whale feeding grounds and has become a sanctuary for those in search of a whale-tail sighting.
Hingham & Marblehead
Cruise to these quaint towns for coastal New England culture. Marblehead is rich in maritime history, and hosts the Panerai Classic Yacht Challenge each August.
RESTAURANTS BY WATER
Boston is home to many great restaurants you can reach by yacht. Here are a few favorites, your captain will know many more.
Legal Harborside
Temazacal
Remy's
Tosca