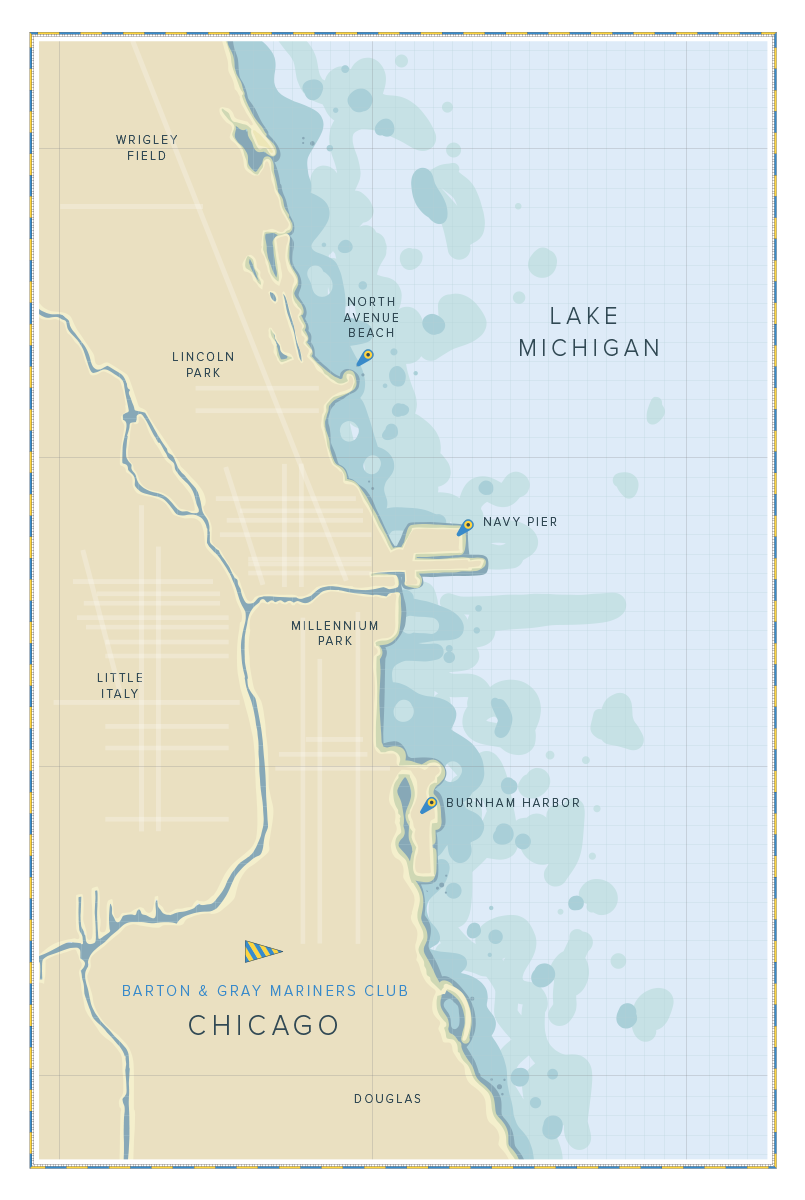 Chicago, Illinois
DuSable Harbor
111 N. Lake Shore Drive, Chicago, IL 6061
Reid Dock
325 N. LaSalle Street, Chicago, IL 60654
POPULAR OUTINGS
River Cruise
Its hard to sum up all that can be seen during a Hinckley ride through the Chicago River. From Restaurants to famous architecture, the scenery is endless and with well managed city docks, hopping on and off when you feel inspired is easy. Also part of the famed "Great Loop" boaters have been twisting their way through the city by yacht for decades, and its considered a must-do by any true yachtsman.
Field Museum & Shedd Aquarium
Cruise the Hinckley south to Burnham Harbor and have the captain drop you off in this cultural mecca of the Midwest. The Field Museum offers art, anthropology, and even dinosaur bones for inspection. Not getting your fill of sea-life from peering over the side of a Hinckley? Jump into the Shedd Aquarium and check out their world class collection of both salt & fresh water creatures.
Wednesday Night Racing
Cruise out from DuSable Marina and watch the Chicago Yacht Club Wednesday Night yacht racing series. The agreed upon "center of all fresh water sailing", the CYC runs a top tier outfit and boats gather to watch the action every week. This club has even hosted the America's Cup Trials, and numerous World Championship events.
Soldier Field
Dah Bears. Cruise to famous Soldier field and take in an NFL game, musical concert, or other fantastic event going on there throughout the season. U2, Metallica, and the MLS All Star Game are there in 2017 to name only a few. A short ride from downtown, this is a great way to spend an afternoon.