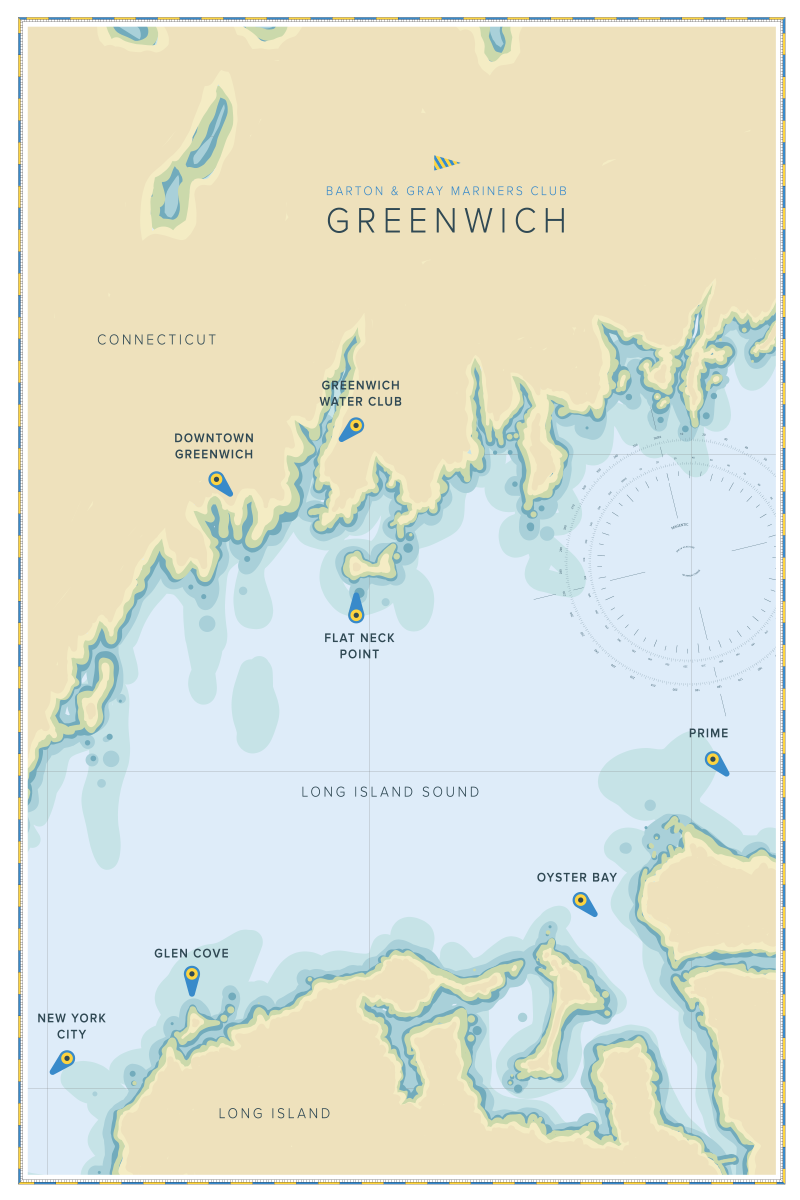 Greenwich, Connecticut
Greenwich Water Club
49 River Rd, Cos Cob, CT 06807
POPULAR OUTINGS
L'Escale at the Delamar
Take a cruise south past Smith Cove and head into the beautiful L'Escale restaurant at the Delamar Hotel. With docks only steps away from their richly decorated French eatery, this local hotspot has been a member favorite for years. Departing from the Greenwich Water Club L'Escale is only a short 20 minute ride away providing plenty of time for dinner and a following night-capper cruise.
Oyster Bay, NY
Explore and relax in this protected harbor across from our ports in Southern CT. View the Real Estate of the earliest NYC Titans and stop by any of a number of dockside restaurants. This jewel of a harbor is about a 40 minute ride from the Water Club, just enough time for a warm-up cocktail.
Flat Neck Point
Cruise past this beautiful landmark outcropping, only a short ride up the River from our slip. Home of Greenwich Community Sailing and a number of walking paths, Flat Neck Point has been an oasis of solitude for generations.
Manhattan
The lights await you, only a 1.5 hour cruise from the Water Club. Cruise under the famous bridges and wave to the crowds in Battery Park as you work your way up the Hudson to dinner.