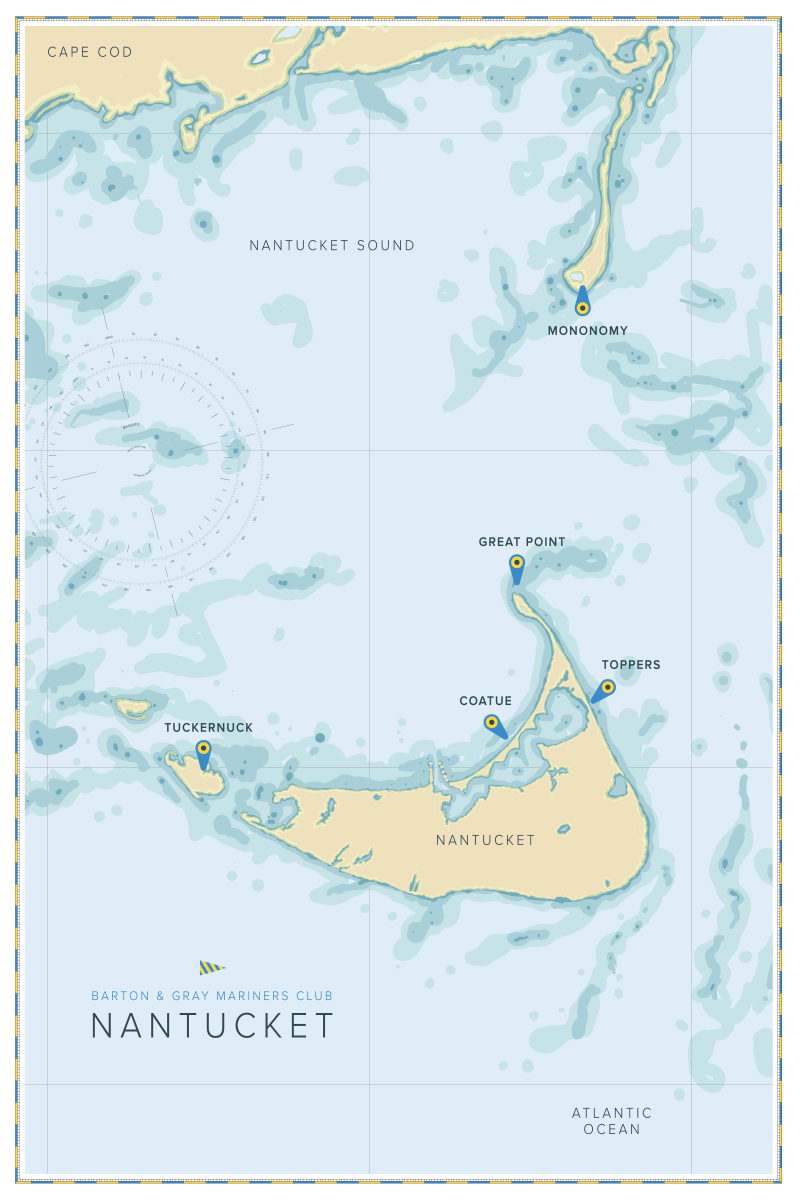 Nantucket
White Elephant
50 Easton St, Nantucket, MA 02554
Cru Restaurant
1 Straight Wharf, Nantucket, MA 02554
POPULAR OUTINGS
Toppers
"Let's take the Hinckley to Toppers." You need to be saying this. Situated at the Wauwinet Hotel, Toppers is an institution on the island. Opposite Great Point Beach, it may very well be one of the most beautiful places in the Northeast. Make sure you try the blueberry souffle, it's a local legend.
Great Point & Monomoy
The point, the lighthouse, the seals... priceless beauty in action. Take in the sites from the back of your Hinckley or get dropped off on the sand for exploring.
Galley Beach
If the weather and tides are right, we can sneak into the beach and drop you off for dinner. Galley Beach has been an island favorite for years.
Harbor Cruise
The perfect backdrop to an informal get-together. View gorgeous megayachts as they find their way into the channel and make the turn past Brant Point Light.
Tuckernuck
Known internally as our members' most favorite outing. With no central power and very few vehicles, Tuckernuck has maintained its allure.
Polpis Harbor
Great "off the beaten path" little hurricane hole. Very sheltered and good spot to anchor for dinner or cocktails. Good birdwatching and very serene.
RESTAURANTS BY WATER
Nantucket is home to many great restaurants you can reach by yacht. Here are a few favorites, your captain will know many more.
Toppers
CRU
Galley Beach
Chatham Bars Inn
CATERING OPTIONS
---
B&G Standard Catering
A collection of classic yacht, beach, and picnic options available in each and every B&G Harbor.
B&G STANDARD CATERING MENU
---
Brant Point Grill
White Elephant's Restuarant has been provding picnics on yachts for a decade; quintessential cuisine.
BRANT POINT GRILL MENU
---
CRU
With our yachts berthed inches from the CRU Kitchen, CRU's unforgettable food is no-brainer for our members.
CRU MENU