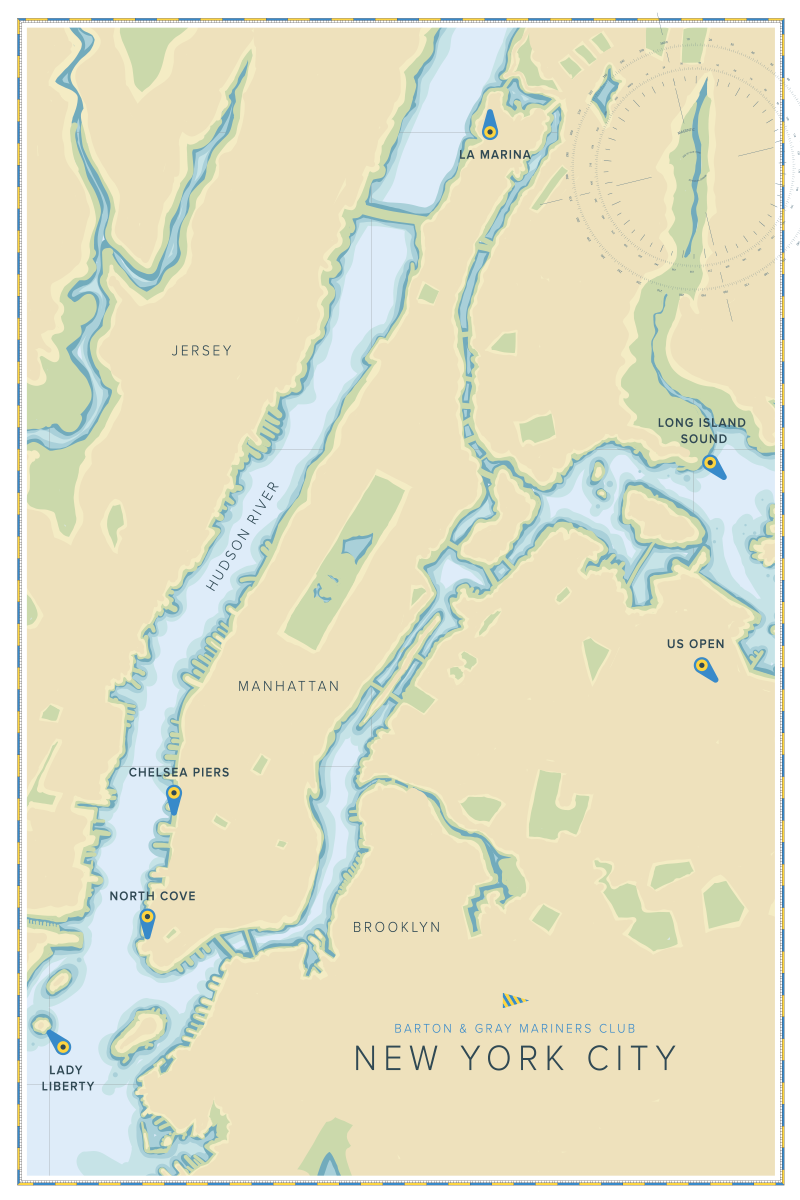 New York City, New York
MarineMax Chelsea Pier Marina
Pier 59, 17th St and the Hudson River, NYC 10011
POPULAR OUTINGS
Lady Liberty Selfie's
Do you have a picture of you and Lady Liberty on a Hinckley? Even if you do, you should do it again. We simply cannot get enough of Liberty Island. Day or night, this quick trip never disappoints (especially if you have first-timers aboard). If that's still not enough, Ellis Island is just a short few hundred yards to the Northeast – which after an incredible rehabilitation, is truly an unforgettable destination.
City Island
Looking for some maritime history? Cruise to the Island for multiple eclectic seafood restaurants and a look at Belden Point, which was named after a developer who built an Amusement park there in 1887.
Worlds Fair Marina
Drop off and attend a Mets game at Citi Field in Queens or the US Open in September. Rich in history, the Marina was originally built for the 1939 Fair and has since undergone a massive renovation.
Hudson River Cruise
Cruise along the River and indulge in the sights of New York from a new angle – and don't forget to swing past lower Manhattan and take a look at One World Trade from the water.
Louie's Oyster Bar & Grill
An iconic seafood spot dating back to 1905 with deck seating & bay view. Famous for the mahogany bar, the nautically inspired atmosphere keeps you on course for your seaside night even during dinner.
RESTAURANTS BY WATER
New York City is home to a few great restaurants you can reach by yacht. Here are a few favorites, your captain will know many more.
River Cafe