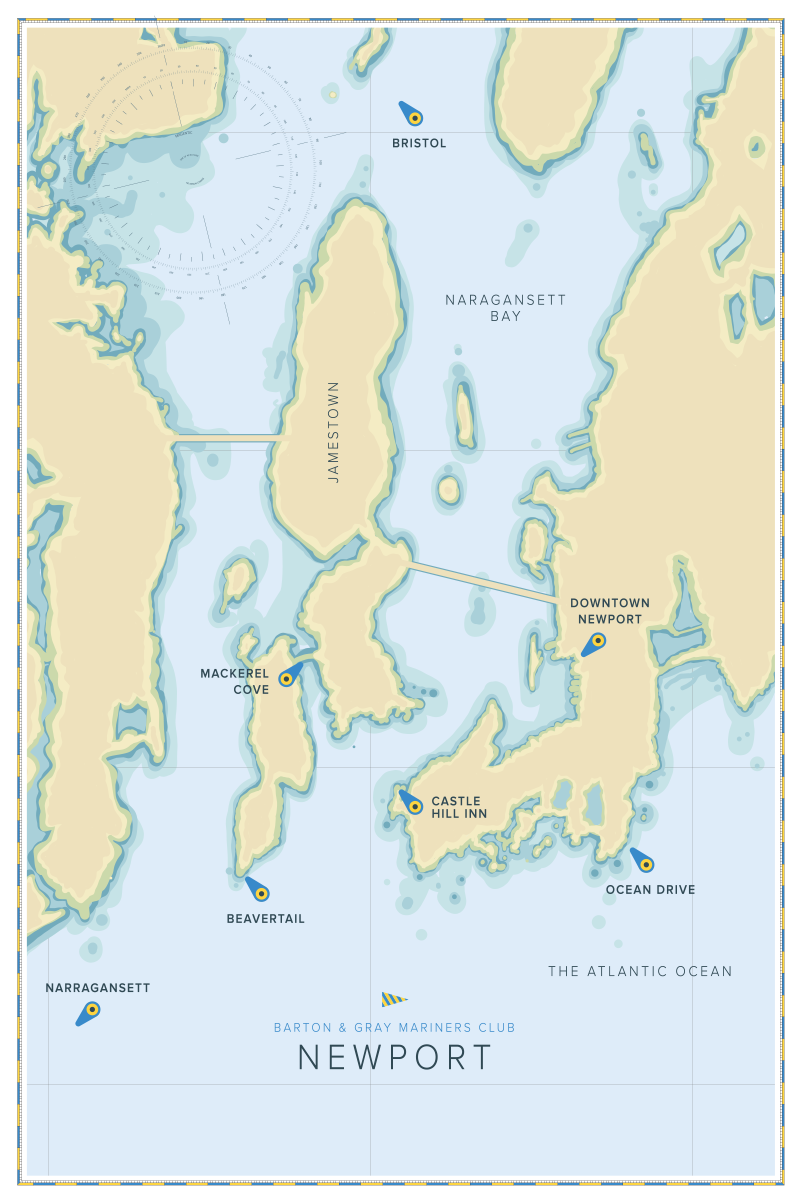 Newport, Rhode Island
Castle Hill Inn
590 Ocean Ave, Newport, RI 02840
Gurney's Newport Resort & Marina
1 Goat Island, Newport, RI, 02840
POPULAR OUTINGS
Jamestown
Cross the bay for cocktails and a meal in this classy New England village. There are a handful of restaurants and shops in the village just off the town docks. Circumnavigate the island to see the landscapes, bridges, and architecture.
Mackerel Cove
Swim & snorkel in the warm waters of this charming cove just across Narragansett Bay on Jamestown Island. The Hinckleys are perfectly suited to pull up on the beach for your day of fun.
The Boat House
A great place to stop and eat during a tour of Aquidneck Island. The Boat House, operated by the same people as Castle Hill Inn, marks the halfway point around the island.
Wickford Cove
In the mood for some art and ice cream? This quaint little village about 11 miles from Castle Hill is famous for its annual art festival and fantastic ice cream. The town is a short stroll and has a few galleries to browse.
Newport
With Newport being the sailing hub of the Northeast, there is never a shortage of races to take in. From the Bermuda race to the Transatlantic, you can get your full dose of blow-boats almost any weekend.