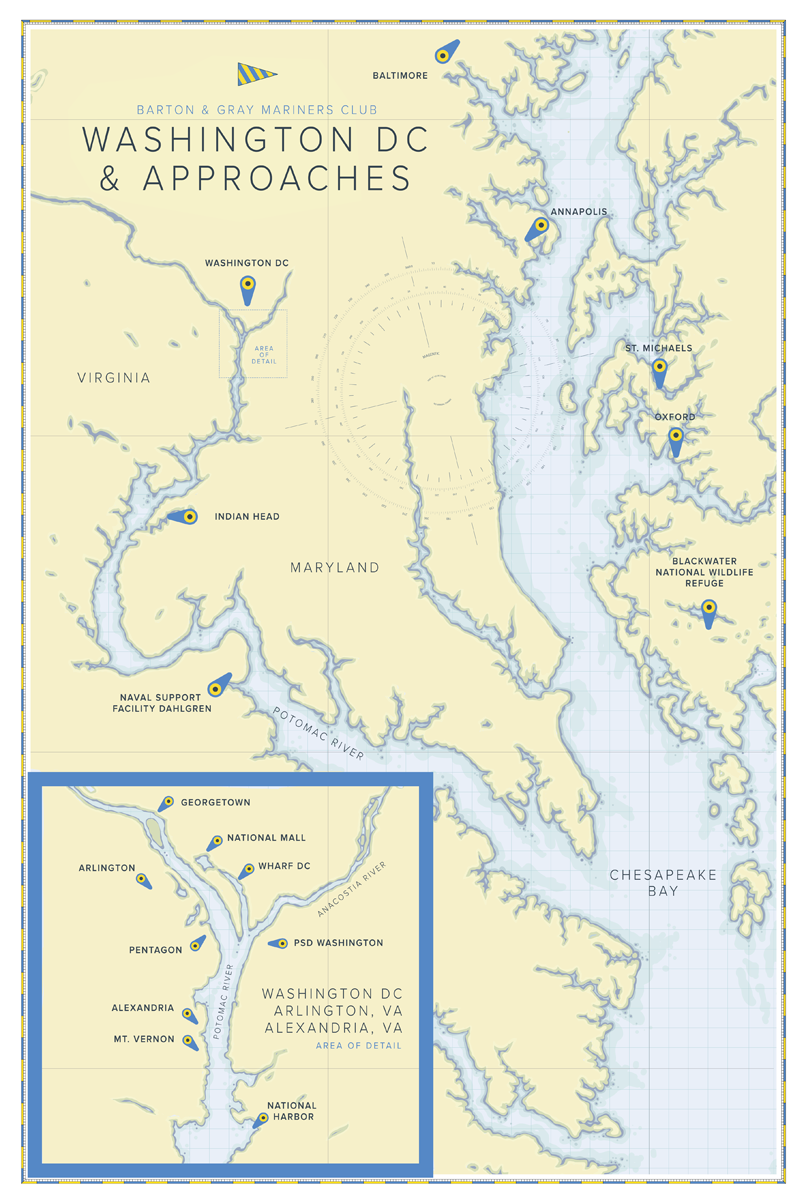 Washington, District of Columbia
District Wharf
735 Water St SW, Washington, DC 20024
POPULAR OUTINGS
Georgetown
Visit or depart from Georgetown just north of the Club's slip in District Wharf. Whether it be taking in a meal, drinks, or shopping from these convenient docks in Georgetown. We like Farmers, Fishers Bakers, Filoa Mare, and Bangkok Joe's. for lunch and dinner in Georgetown.
Potomac Cruise
Monuments, cities, helicopters, skylines, and nature can all be taken in a short, or a nice long river cruise on both the Potomac and Anacostia Rivers.
Alexandria
Break away from This Town and head over and down to Alexandria for the charms of this river neighbor. Vola's Dockside Grill is a perfect spot on the river, or break away fom the yacht for a few and see more of this very walkable town.
Monuments
You have probably seen all or most of the Monuments along the Potomac, but not by Hinckley . . . yet, and there are a few gems hidden along the banks really meant to be enjoyed by yacht.