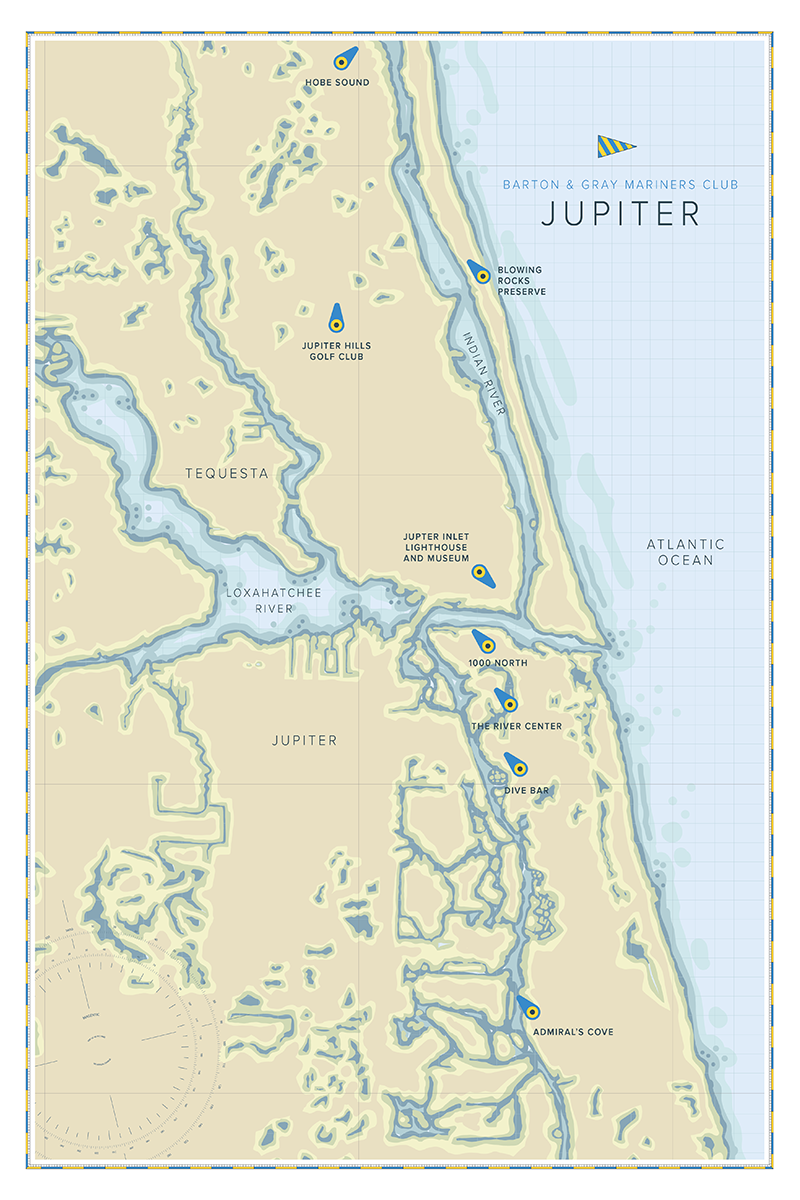 Jupiter, Florida
Bluffs Marina
2401 Marina Isle Way, Jupiter, FL
POPULAR OUTINGS
Cruise Indian River
Head north and enjoy the peace and quiet on the Indian River. Plenty of plant and animal life to be found, especially along Blowing Rocks Preserve.
Take the Kids to The River Center
Everyone in your group will enjoy a trip to the River Center to see the collection of freshwater & saltwater aquariums with native sea life, including touch tanks. Take the Hinckley up the rivers to find some of the species in the wild afterwards.
Bricktops
A Captain and Member favorite from both Palm Beach and Jupiter, Bricktops offers a crowd-pleasing array of food, from Steaks/Chops to Seafood and Salads. Reservations are recommended so be sure to let concierge know your plans.
Snorkeling & SUP'ng
Our Jupter Captains can help you find a nice spot for some time in the water - whether it be with the mask and fins or up on the Stand Up Paddle Board. Let your captain know before your outing so we have the gear aboard.
Jupiter Inlet Lighthouse & Museum
First lit on July 10, 1860. The Lighthouse stands on an ancient Indian shell mound, dated around 700 AD. During the Civil War, the lighthouse was sabotaged by Confederates. These stories and more await at this nice museum.
RESTAURANTS BY WATER
Jupiter is home to many great restaurants you can reach by yacht. Here are a few favorites, your captain will know many more.
Bricktops
Dive Bar
Woods
1000 North